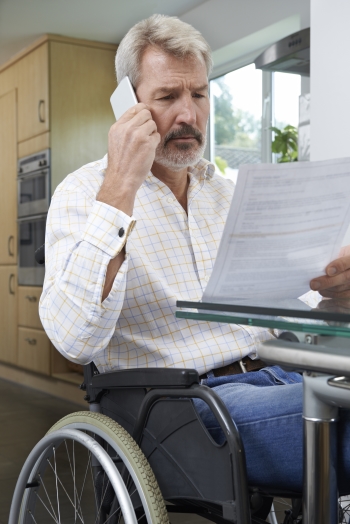 For those who own a business, a disabling accident or illness can easily lead to financial ruin for the business, as well as for the business owner and his/her family. As an independent agent, you understand as well as any business owner how disability insurance can keep a bad situation from become catastrophic.
We offer wholesale disability insurance plans from dozens of highly regarded insurance companies so you can offer your clients a range of options. And because your U.S. Marketing Corporation associate does the legwork to find the policies most appropriate for your client's needs, you save valuable time.
Disability Insurance: Diving Into the Details
As with most insurance plans, there are a number of factors your clients need to consider. Do they want coverage that will allow them to claim disability if they become unable to perform their particular job, or do they want coverage that will allow them to claim a disability if they become unable to perform any kind of job? Are they willing to pay more for a policy with a short wait period, or will they be more comfortable with the lower payments on a policy with a longer wait period? And how much coverage do they need? Several months or a lifetime?
Obviously, there's a lot to consider here. As an independent agent, your job is to bring clarity to the murky waters of disability insurance policies. And this is where our experienced wholesale disability insurance associates can help.
With U.S. Marketing Corporation, you'll have a dedicated associate working behind the scenes to make your job a little easier. When questions arise, as they inevitably do, your associate will be there to get an answer for you. Quickly. Result: Your clients get the expert guidance they need to make the best possible decisions and you look like the great independent agent you are.
U.S. Marketing Corp. offers a variety of wholesale financial services to assist your clients at all stages of their lives. Included in these services are: Annuities, Life Insurance and Long-Term Care Insurance.