We offer access to more products for your clients than you'd get if you were an agent with State Farm, Allstate, or any of the other big guys. These direct writers sell only their brand of products. You know well by now clients working with direct writers may not necessarily get the best deal. Lucky for you, you're an independent agent – and we're an independent wholesaler.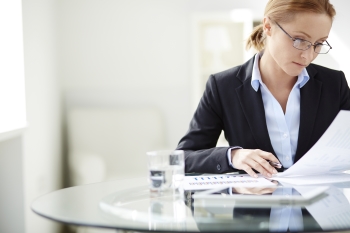 We work with you to offer the best annuities and insurance products to you for your clients.
Back Office Support
Step back from day-to-day business fundamentals and focus on revenue-generating activities for your practice – like meeting with existing or potential clients. During all periods of the insurance sale process - before, during, and after - we ensure all business you write is handled in the most efficient way.
We're dedicated to giving you peace-of-mind in knowing our support team carefully considers all aspects in assisting you to select the most appropriate product(s) for your clients.
Marketing Support and Materials
Are you trying to develop a stronger brand as an independent agent?
We are familiar with all of our products, their benefits, and how they stack up to each other. U.S. Marketing Corp assists with how, why, and when to sell each product. Your clients' well-being and security is your main concern, which makes it ours too.
We make sure you know the products so you can clearly explain them to your clients. We'll never mask real meaning with industry jargon.
Our sales tools can help you find more prospects and close more sales. Our success is 100% dependent on your success.
Contracting, Licensing & Commission Assistance
We have a great sense of responsibility to the agents we serve because they rely on us for accurate and suitable advice they can count on when meeting with clients.
Our superior product knowledge, marketing ideas, and innovative solutions can help you grow your practice and increase your revenue.
Additionally, we develop lasting relationships with all of our agents, making you a part of the U.S. Marketing Corp family.